FluoroGrip ® concrete systems combine the best of chemical resistant toppings (vinyl ester, epoxy-novolacs, etc.) with fluoropolymer membrane technologies to provide unparalleled protection of concrete containment areas.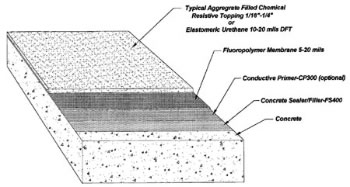 Toppings range from 1/16″ – 3/8″ thickness. Final thickness is dependent upon type and frequency of traffic. Pump pads, and vertical surfaces simply incorporate a polymer concrete filler/sealer to prepare the surface prior to installing a fluoropolymer sheets from 5-20 mils thickness.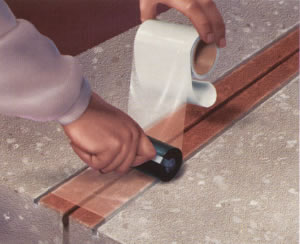 Fully fluorinated, elastomeric expansion joint and crack bridging systems for extreme chemical environments and secondary containment.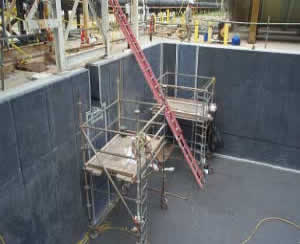 Engineered secondary containment systems utilizing fluoropolymer films with proprietary advanced-adhesive technologies.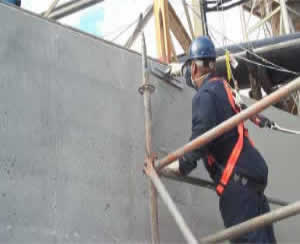 Application of epoxy fillers & sealers to prepare concrete.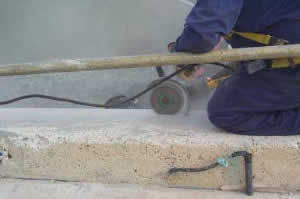 Saw cut to facilitate embedded top termination.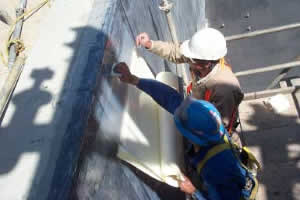 Fluoropolymer with pre-applied adhesive and film being installed over optional conductive primer.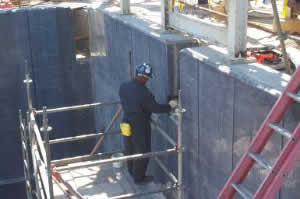 Application ties into existing surfaces.