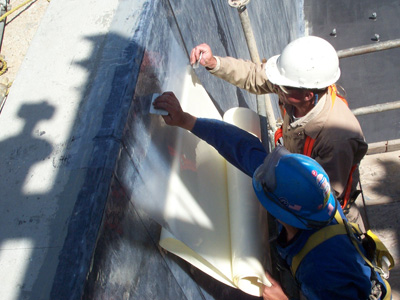 Who We Are
INTEGUMENT TECHNOLOGIES is a science-based developer and manufacturer of engineered fluoropolymer systems of films and coatings for unique, and extreme services. Applications include pipe/tape wraps, specialty coatings for secondary and primary containment applications and aerospace lightning strike protection, paint-replacement.
Proprietary technologies include plasma surface treatment, composite system designs and welding processes. Our core competencies lie in fluoropolymer materials, corrosion systems engineering and plasma treatments.
Mission Statement
Integument Technologies will be the undisputed industry leader in innovation, treatment and development of engineered, solventless coating systems for unique and extreme service demands. We will dominate in our core business – second to none.
Our objectives will be achieved by cultivating and unleashing the spirit of the entrepreneur and teamwork within a framework of clearly defined strategic goals.
Core Values and Objectives:
Entrepreneurialship and new ideas will be fostered and rewarded; no idea for potential innovation is a bad one.
Our people represent our most valuable resource. As such they demand a regular investment of corporate resources.
Success is a planned activity achieved through long-term strategic planning.
Our clients will be confident that our products and engineered systems will be reliable and predictable.
Performance is measured by tangible and measurable results.
We will be the number one or two, industry leader in every market segment we choose to compete in.
The demanding environments and implications of our products performance require that all our business practices maintain the highest level of integrity.